Salah Software is an award-winning Digital Agency based in Sylhet, Bangladesh and Lisbon, Portugal. We have been in service for over 15+ years and successfully worked with clients' projects from 36+ countries worldwide! Our journey began by keeping a strong focus on service expansion globally, and since then, we have been continuously walking through that.

The company has both an onsite and virtual team of fifty-plus professionals! We hire employees on a full-time, part-time also project basis, and they work from Bangladesh, China, Vietnam, and India.
We have a couple of online and offline startups running where our focuses are mainly on E-Commerce, Mobile Apps, Digital Assets, Digital Marketing, Training, and other consulting-related services.
We look forward to working with you and making you happy by
providing the best in best services, which would boost your business to
the ultimate level!
Only Clients Satisfaction is Real
Our purpose is to achieve success by acquiring our client's triumph. With years of experience in online-based client project work, we can feel the needs of a client, the expenditure, deadline, and other unique demands, and we care and offer the best values to them! Furthermore, we always deliver end-user-focused, innovative solutions for clients, increasing the ROI and bringing endless happiness to a client.​

Why You Need Us
We are one of the renowned specialists among IT companies in Web & Mobile applications, E-Commerce, Project Management, Digital Marketing, and technical support in Bangladesh. If you want to establish your online business, we have the skills and experience to ensure a successful journey.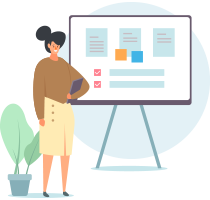 On-Time Delivery
We guarantee a precise, responsive communication practice for keeping up the project work progress and on-time delivery. As we follow the Agile/Scrum-based project work approach so maintaining the pace and speed up to the delivery works excellent!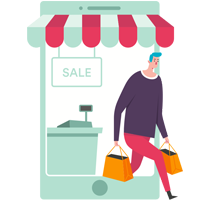 Affordable Project Cost
One of the best offers is doing projects within an affordable budget for small to large contracts! We are trusting in building long-term work relationships and accept clients through referrals. Our quality work inspires us to move ahead and attract all kinds of clients.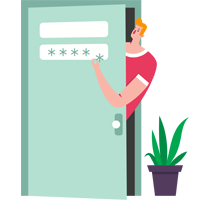 Choosing Right Skills
We follow standard practices before kicking-off any projects! As we have tremendous experience in project work and delivery so, we feel quite comfortable to discuss choosing correct tools and team members skillset for client projects.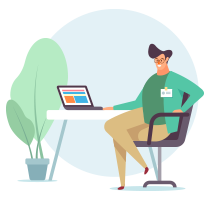 Business Expansion Consulting
For the client's needs, they can get a consulting service from our company CEO! Salah Software founder and CEO have been providing consultation for boosting client's digital business since the start of the company, and it enormously helped lots of extra-ordinary clients.
Clients Feedback Inspires Us
Making projects successful quite exciting, and we follow our client's vision.
Salak and his team have been providing my company with excellent services for Websites Design, Development, Maintenance, and Management. They have always been pleasant and extremely professional. I strongly recommend his team for any professional high stand project work!

Steven B.
Great team. Very high programming standards. Friendly, informative, and honest. My agency will work on an ongoing basis! Best

M. Harley
The team has marvelous programmers! Really pretty and concise code. I learned a lot from watching their work! I would be happy to work with Salah Software team again.
M. Sophi
Highly recommended. Great experience working with Salak's team!

Sean Ryder
Excellent! I have no hesitation recommending Salak and his exceptional team.

Nick Leaver
Salah Software team has worked hard and were receptive the whole way through. I majored in digital media way back when and wanted to save myself the money behind the design and functionality when finding a provider. Upwork allowed me to find this through Salak. They were open to suggestions and very easy to work with. The end result was a great website and I am continuing business with him and his outstanding team.

Yael
The 3S dev team is an excellent team! They pay attention close attention to details. I will continue to work with them on an ongoing basis. They are extremely cooperative and communicates well.
Debra Popy





Activities & Achievements
We have gained a lot of success also a couple of awards for our high dedication and achievements on offshore back-office services such as application design, development, management, and digital marketing! Our agency has also earned a high reputation for running online-based startups, including digital products, training, and SaaS products.